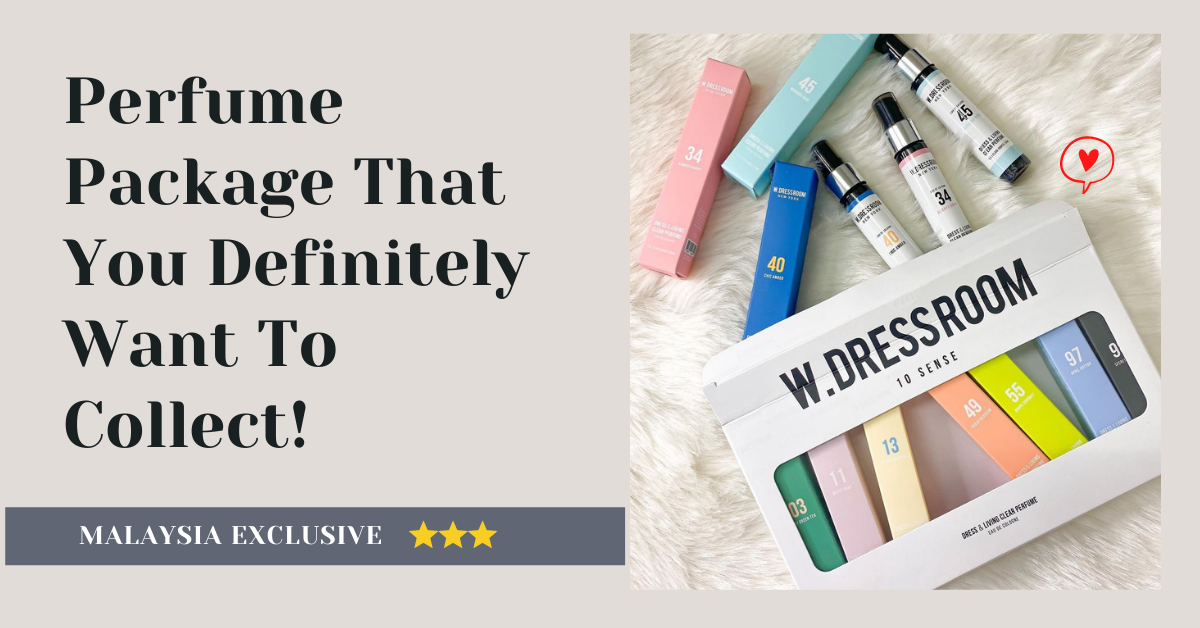 Finding a signature scent can be like putting on your most beloved pair of jeans: It just feels right. Whether you're looking for a new bottle to add to your collection or someone else's (fragrances, with their pretty packaging, can make for quite delightful gifts), anyone who's shopped for perfume knows that just because it looks good doesn't mean it smells good.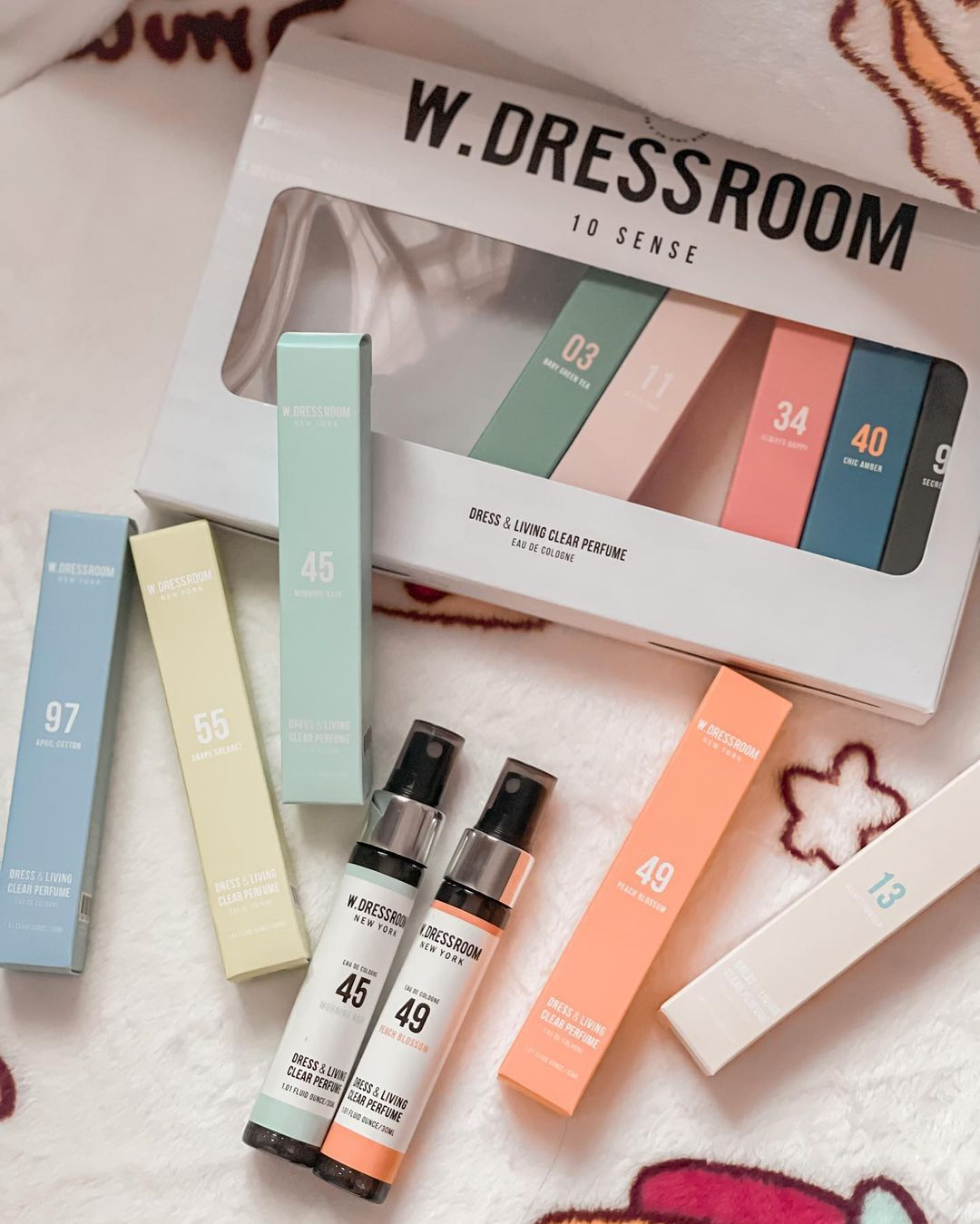 If you're still picking up the wrong perfume, W.Dressroom is ready for help. They have come out with a perfume package that is both looks and smells good. Plus, it's affordable too!
W.Dressroom Dress & Living Perfume 30ml Ten Sense Package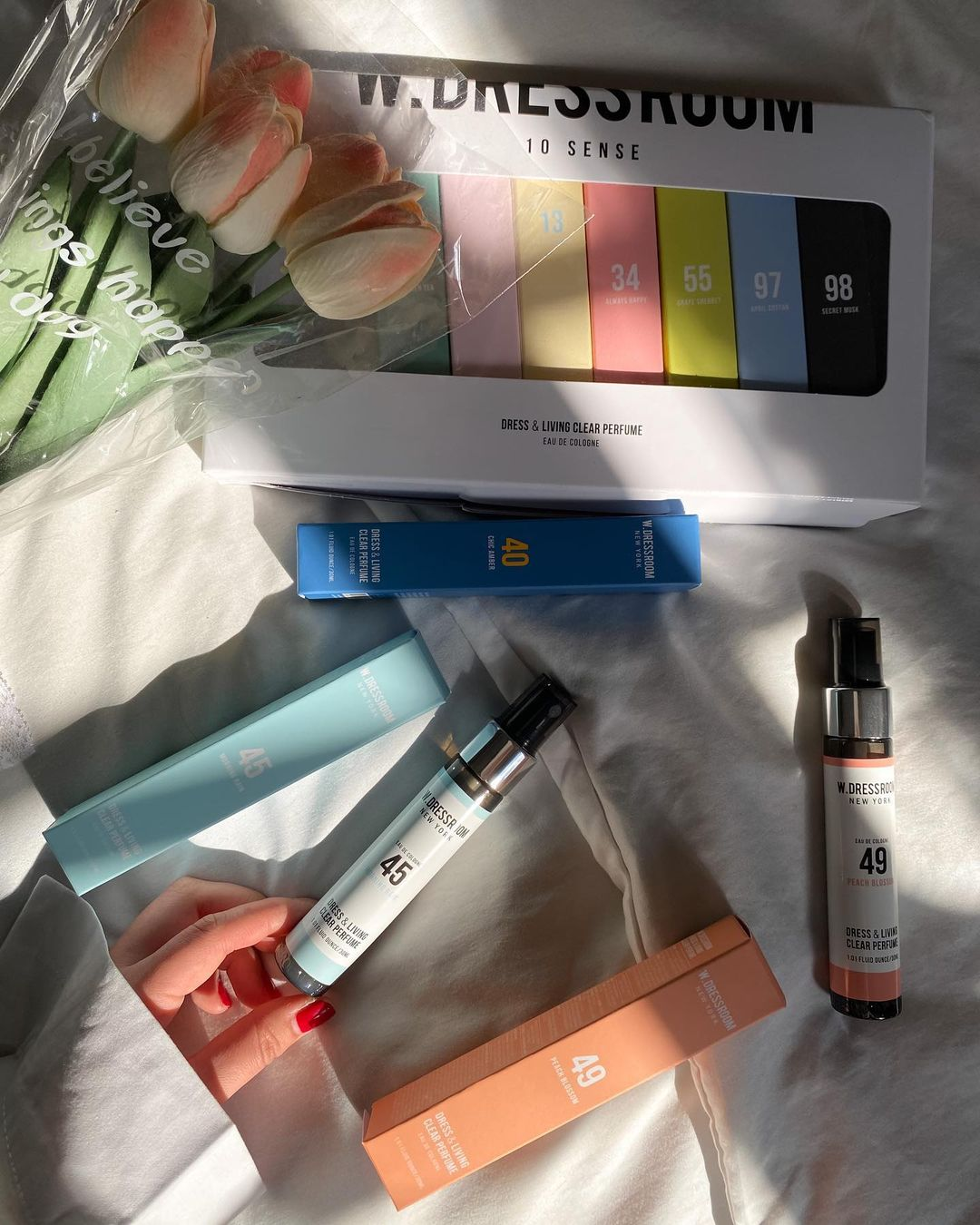 W.Dressroom Ten Sense Package has minimalist packaging, but it's what's inside that really matters. This sparkling, layer-friendly collection featuring the brand's signature ten scents: Baby Green Tea, White Soap, Velvet Powder, Always Happy, Chic Amber, Morning Rain, Peach Blossom, Green Grape Sherbet, April Cotton (our fave!), and Secret Musk.
From sweet fruity fragrance to warm floral fragrance, this Ten Sense Package will definitely satisfy you every day!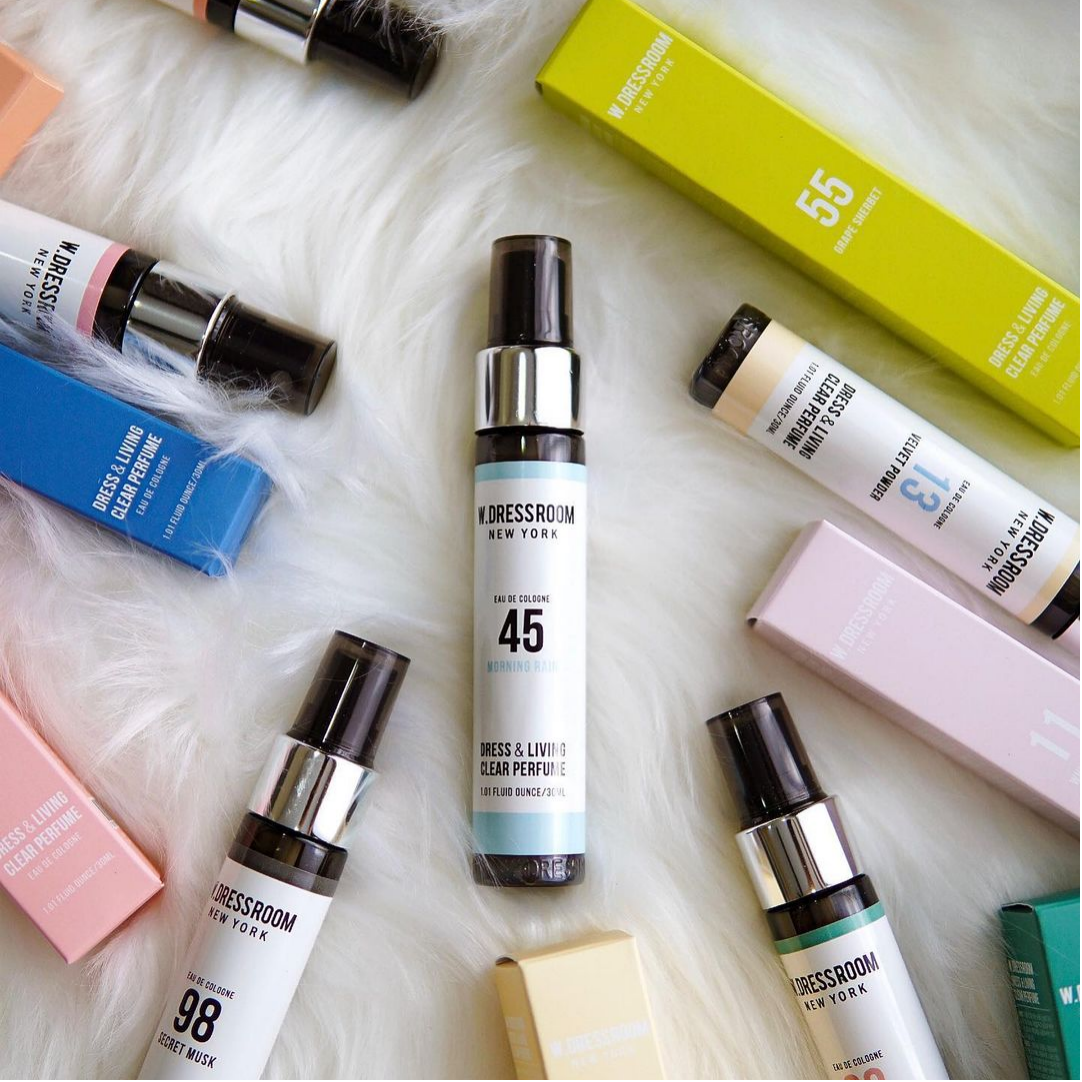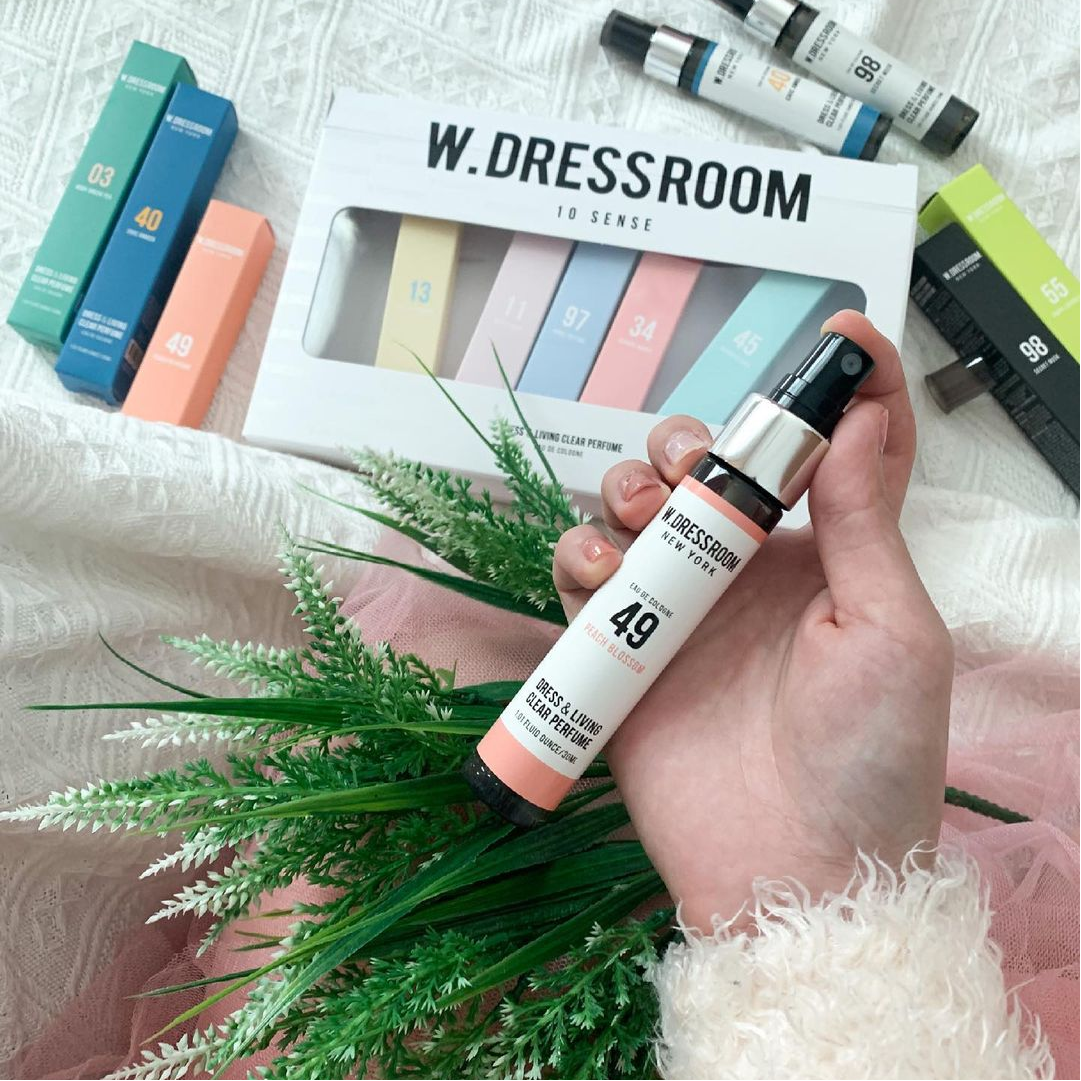 Apart from just being a great perfume, they can remove 99% of odor-causing bacteria. With just a few sprays on your clothes, bags, or car cushion, you are fully embraced with the good smell a whole day. Even after a BBQ date, you can smell good too!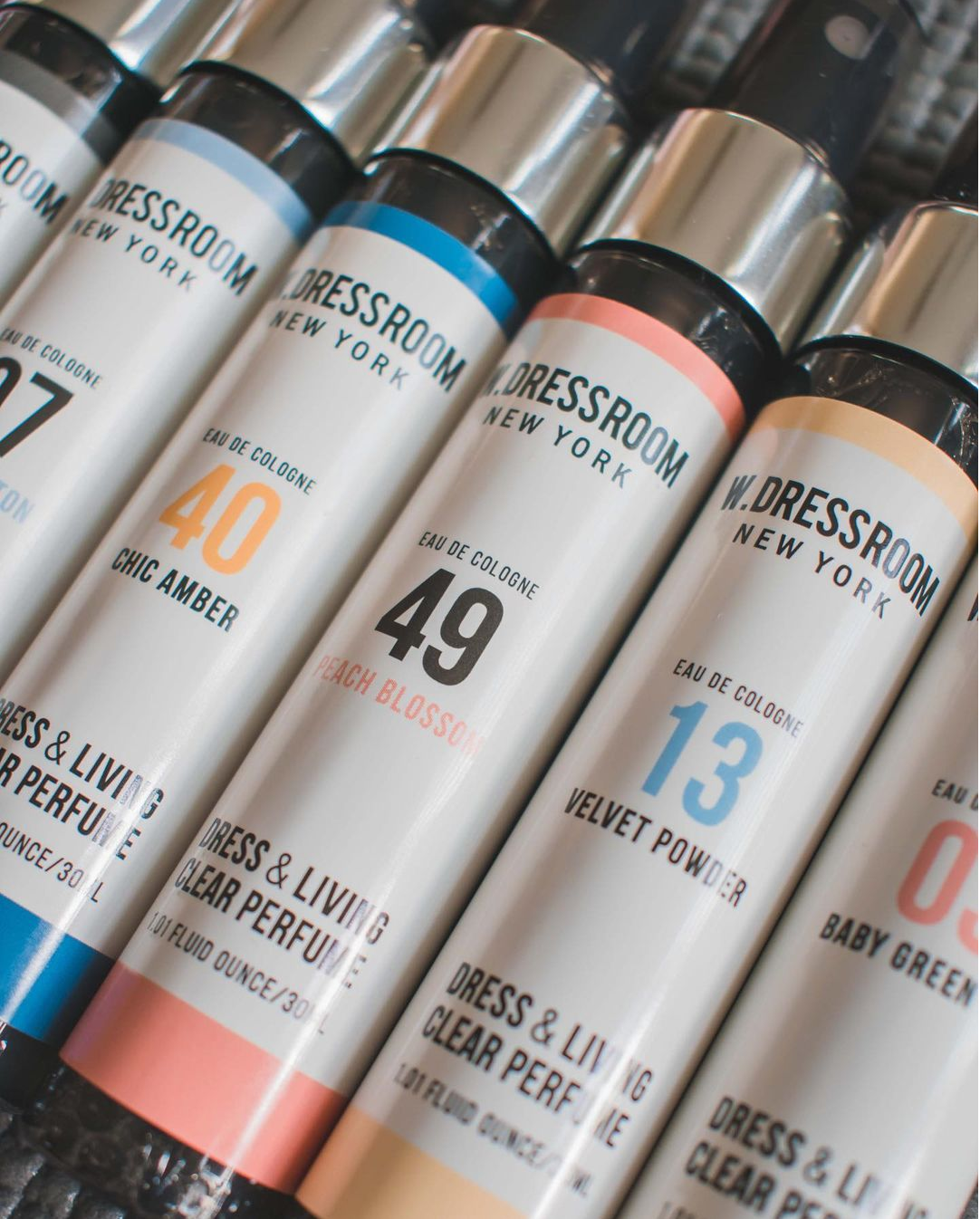 For a perfume lover, we believe that you will bring along your perfume with you whenever and wherever you go. The 30ml portable size is so convenient to carry and it does not occupy your bag capacity even a small pouch. This mini size makes the already adorable bottle even cuter than we could have imagined.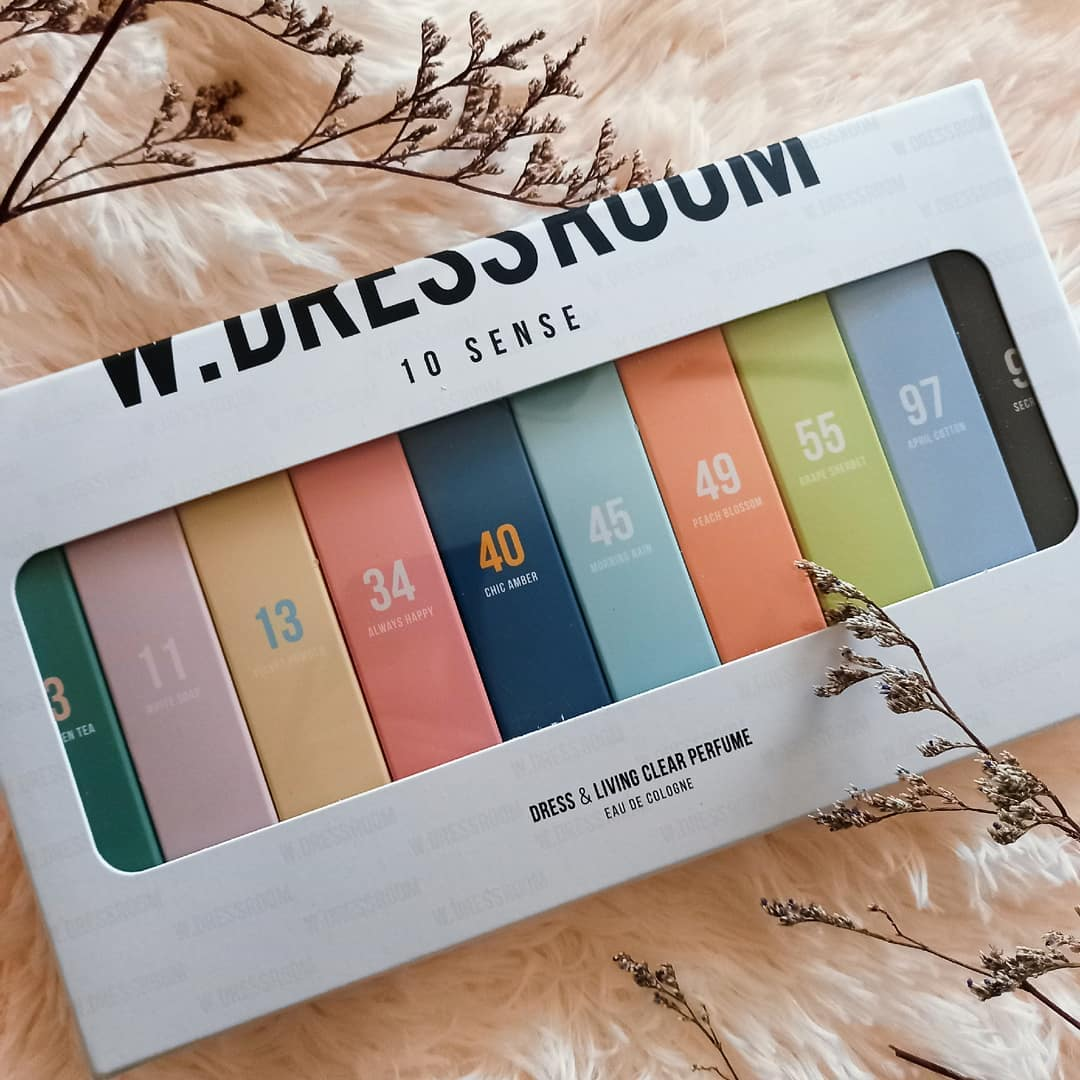 A perfume package with 10 perfume might give you a thought of expensive. But, nah! It only costs you RM99. No matter as a gift for your loved one or self-use, it's really a good choice!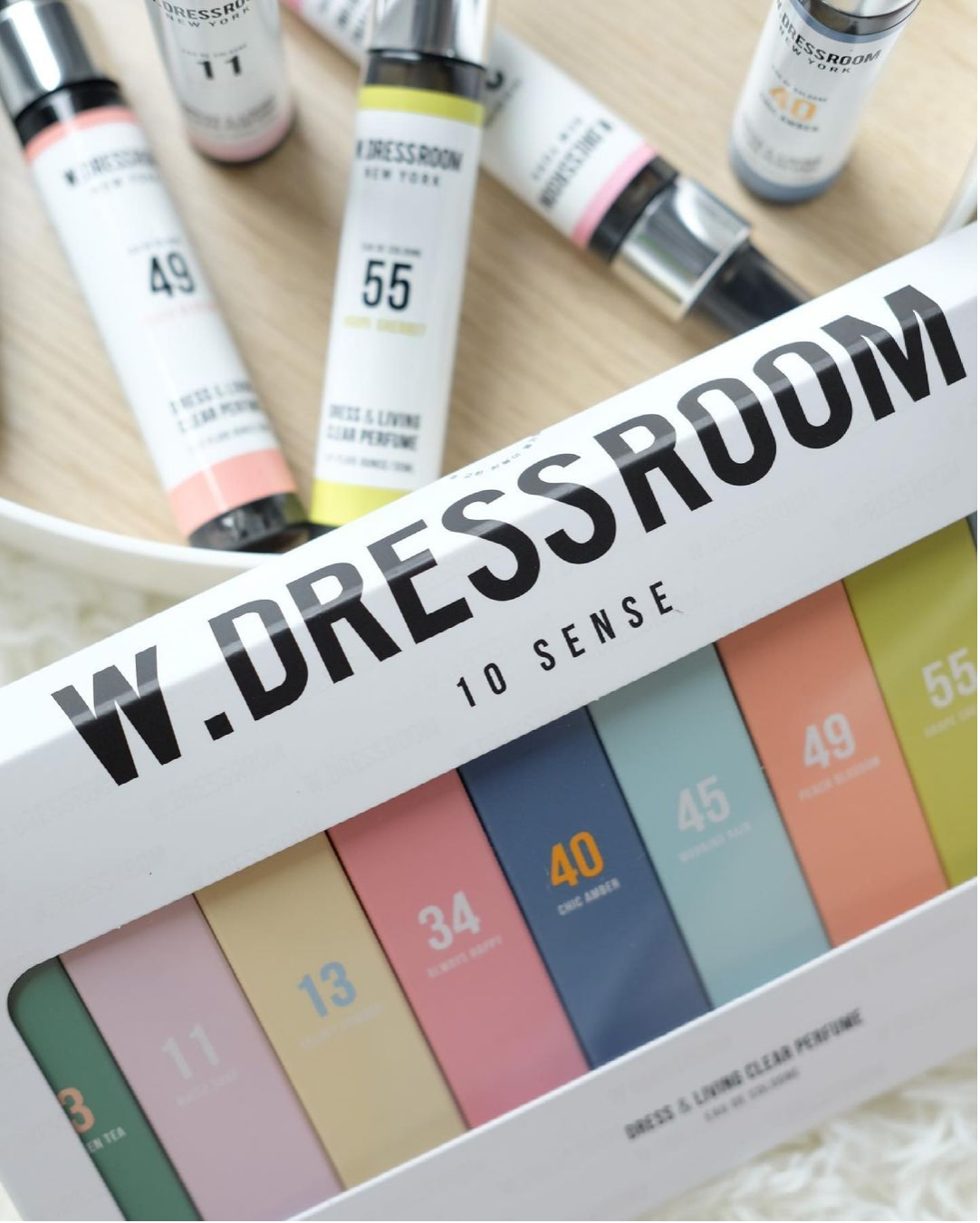 Get yourself a W.Dressroom Dress & Living Perfume 30ml Ten Sense Package before anyone else, we promise you'll love it!